Our Staff
Staff education is a crucial part of elderly and disability care. Our facilities are staffed 24 hours a day, seven days a week with Service Providers who are educated in care and safety.
State-approved training is provided by Society's Assets with locations in Racine, Kenosha and Walworth counties. This brings our staff's education close to home where trainers are familiar with current state and county requirements for care facilities.
Each staff member who looks after your Mom or Dad also takes a required ten-hour course to learn how to properly and safely dispense medications. Assisted Living Education Academy (ALEA) is another resource for staff training in all requirements of the Wisconsin Department of Health Services(DHS) requirements.
Prior to being employed at any of our facilities, we require that each applicant undergo a physical exam, drug test and tuberculosis test.
In addition, employees are required to attend a four-hour fire safety class wherein staff is taught fire safety and prevention as well as evacuation methods. This class is led by a local fire chief.
New caregivers participate in on-site training by shadowing an experienced caregiver for a period of time before working on their own.
Melinda Dolphin, Owner/Operator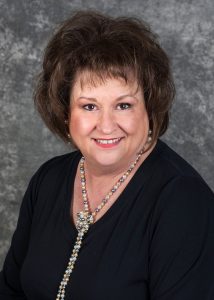 Melinda has dedicated her life to high-quality, professional care for those who can no longer care for themselves safely and successfully. She has extensive experience in the medical field, including working as a phlebotomist and lab assistant in the Department of Pathology at St. Lukes Medical Center, as well as acting as a tissue procurement specialist at the Wisconsin Tissue Bank.
In 1991, she saw an opportunity to care for an elderly family member at home. It was here that she realized there was a need for this type of care as families struggled with placing aging parents in a safe, home-like environment.
Her commitment to caring for each resident as a unique individual — their emotional well-being as well as physical health — is unrivaled. If your family is considering a new environment for an elderly relative, talk to Melinda. 262.895.6666